"7 Seconds" is a song composed by Youssou N'Dour, Neneh Cherry, Cameron McVey and Jonathan Sharp, released in 1994 as a single performed by Youssou N'Dour and Neneh Cherry. It reached the top three in several countries, including the United Kingdom, Sweden, Portugal, Germany, Australia, Russia and Poland, and climbed to the top position in France, Switzerland, Finland and Italy; 7 Seconds stayed at No. 1 for 16 consecutive weeks on the French Singles Chart, which was the record for the most weeks at the top at the time. The single also remained at the top position on the Italian Singles Chart for nine consecutive weeks in the autumn of that year.

The song also appeared on N'Dour's album The Guide (Wommat), released shortly after the single. In 1996, it was included on Neneh Cherry's album Man. The song was featured in the 1998 movie Northern Skirts and 2005 Uwe Boll-directed movie Alone in the Dark. "7 Seconds" was also performed at Live 8 by Dido and Youssou N'Dour in 2005, at Hyde Park in London, UK.
Powered by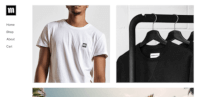 Create your own unique website with customizable templates.