"Imitation of Life" is a song by R.E.M., the first single released from the band's 12th album, Reveal in 2001. The song peaked at #83 on the Billboard Hot 100 (but reached #22 on the U.S. Modern Rock list). It was the lowest chart of a lead single from an R.E.M. album in the United States since "Fall on Me" from Lifes Rich Pageant in 1986. The song did reach #6 on the UK Singles Charts, making it the eighth top 10 for the band in Britain. The song also became R.E.M.'s first number-one single in Japan. The song was nominated for a 2002 Grammy Award for Best Pop Performance by a Duo or Group with Vocals but lost to U2's "Stuck in a Moment You Can't Get Out Of".

The single's music video, depicting a scene of an elaborate pool party, was shot in Los Angeles by Garth Jennings. Michael Stipe, in an interview with MTV UK in 2001, explained how the video was made. "The entire video took 20 seconds to shoot. What you're watching is a loop that goes forwards for 20 seconds, backwards for 20 seconds, forwards for 20 seconds, backwards for 20 seconds, with one camera, static, and then using a technique called 'pan and scan', which is a technical thing that is used when they go from a widescreen format and reformat to fit your television or DVD, moving in on certain parts of the entire picture. And you'll see that we do that picking up various people within the frame." During the music video, Stipe does not sing the whole song except for a brief second; however, several people mimed to the song.
Powered by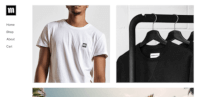 Create your own unique website with customizable templates.