"I Want to Break Free" is a song by British rock band Queen, from their eleventh studio album The Works (1984). Written by bassist John Deacon, the song had three versions: album, single and extended, differing in length by more than a factor of 2. It came to be included in most live concerts by the group, in several videos, and in The Freddie Mercury Tribute Concert where it was sung by Lisa Stansfield.

The song is largely known for its music video for which all the band members dressed in women's clothes, a concept proposed by Roger Taylor, which parodied the long-running British soap opera Coronation Street. The second part of the video included a composition rehearsed and performed with the Royal Ballet and choreographed by Wayne Eagling. Whereas the parody was acclaimed in the UK, it was considered controversial in the US and banned by MTV and other stations. After its release in 1984 the single of the song was well received all over Europe and South America, where it was listed within top ten and regarded as an anthem of fight against oppression. The single reached only the 45th position in the US charts, but reached number 3 in the UK and was certified silver with 200,000+ copies sold.
Powered by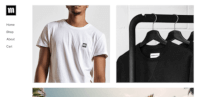 Create your own unique website with customizable templates.