"Blood on the Dance Floor" is a song by Michael Jackson. The song was released as the first single from the remix album, Blood on the Dance Floor: HIStory in the Mix. Jackson and Teddy Riley created the track in time for the 1991 release of Dangerous. However, it did not appear on that record and was minimally altered before commercial release in 1997. The song is about a predatory woman by the name of Susie, who seduces Jackson before plotting to stab him with a knife. The composition explores a variety of genres ranging from rock to funk and Hi-NRG.

The song became a top ten hit in almost every European Union state. "Blood on the Dance Floor" peaked at number one in the UK, Spain and New Zealand, charting for 11 weeks in the latter two nations. In the UK it sold 85,000 copies in its first week, enough to take the number one spot from "I Believe I Can Fly" by friend and collaborator R. Kelly. The song was Jackson's seventh UK chart topper as a solo artist, although it fell to number eight in its second week of release. The European country where "Blood on the Dance Floor" had the most longevity was Switzerland, where it spent 18 weeks in the chart. By contrast, the song appeared in the Italian chart for only one week.
Powered by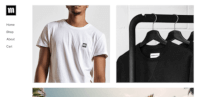 Create your own unique website with customizable templates.