"Open Your Heart" is a song by American singer-songwriter Madonna. It was released as the fourth single from her third studio album True Blue on November 12, 1986, by Sire Records. Written originally as a rock 'n roll song with the title "Follow Your Heart", it was written for singer Cyndi Lauper by songwriters Gardner Cole and Peter Rafelson, although it was never played to her. Since Madonna's management was looking for new songs for True Blue, she accepted it, and altered some of the lyrics, while changing the composition to suit the dance-pop genre. As a result she was able to claim a co-writer credit for the song. Lyrically "Open Your Heart" is a love song, talking about innocent feelings of boy-meets-girl romance and Madonna expressing her sexual desire.

The song was well received by critics who commended it for being a simple love song. It was also successful commercially, reaching the top-ten of the charts in Belgium, Canada, Ireland, Italy, Netherlands, and the United Kingdom, also reaching the top of Billboard Hot 100 in the United States, thus making it Madonna's fifth US number-one single. The music video, however, portrayed a different concept of the song. Madonna played an exotic dancer in a peep-show club, who befriends a little boy and subsequently escapes. It was critically acclaimed for portraying a completely opposite perspective of "voyeuristic male gaze and object", and depicting innocence rather than sexual overtones, although the entry of a child in a strip club was negatively criticized. The video was an homage to actresses Liza Minnelli and Marlene Dietrich.
Powered by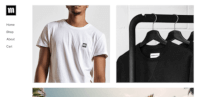 Create your own unique website with customizable templates.