"La Isla Bonita" (English: The Beautiful Island) is a song by American singer-songwriter Madonna. It was released as the fifth and final single from her third studio album, True Blue, on February 25, 1987, by Sire Records. The instrumental version of the song was first offered to Michael Jackson before Madonna both accepted it and wrote the lyrics and melody. "La Isla Bonita" is noted for being the first Madonna song to have a Latino influence in it, with arrangements of Cuban drums and Spanish guitar, maracas, harmonicas and a mix of synthesized and real drumming. The lyrics of the song tell about a beautiful island and was a tribute to the beauty of the Latin people according to Madonna.

Madonna has performed "La Isla Bonita" on most of her world tours including the 1987 Who's That Girl World Tour, the 1993 Girlie Show World Tour, the 2001 Drowned World Tour, the 2006 Confessions Tour, the 2008-09 Sticky & Sweet Tour and the 2015–16 Rebel Heart Tour. She also sang it at the 2007 Live Earth benefit concert in London. In the Who's That Girl tour, "La Isla Bonita" was performed as a part of the encore. Madonna came out on the stage in a bright red flamenco dress like the video and performed the song, assisted by her backup singers Niki Haris, Donna De Lory and Debra Parson. A Latino dancing with Angel Ferreira was also included. Two different performances of the song on this tour can be found on the videos: Who's That Girl: Live in Japan, filmed in Tokyo, Japan, on June 22, 1987, and Ciao Italia: Live from Italy, filmed in Turin, Italy, on September 4, 1987.
Powered by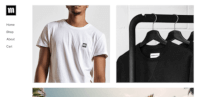 Create your own unique website with customizable templates.