"Beautiful Stranger" is a song by American singer-songwriter Madonna. It was released on May 29, 1999 by Maverick Records. Madonna co-wrote and co-produced the song with British songwriter and musician William Orbit for the soundtrack and motion picture Austin Powers: The Spy Who Shagged Me. "Beautiful Stranger" has appeared on two separate Madonna greatest hits collections: GHV2 (2001) and Celebration (2009). Musically, "Beautiful Stranger" is a dance-pop song with electronic and psychedelic rock influences that features heavily reverberated guitars and bouncy drum loops. Its lyrics tell the tale of a romantic infatuation. It became Madonna's 22nd chart-topper on the US Billboard Hot Dance Club chart and received positive feedback from critics.

Commercially, "Beautiful Stranger" also fared well, reaching number two in the United Kingdom and number 8 on US Pop Songs chart. Although the song was not commercially released in the United States, it reached number 19 on the Billboard Hot 100 due to strong radio airplay. "Beautiful Stranger" also earned Madonna her fifth Grammy Award, winning the award for Best Song Written for a Motion Picture, Television or Other Visual Media. The music video, directed by Brett Ratner, prominently features Mike Myers as Austin Powers. Madonna has performed the song on her Drowned World Tour (2001), and it has been covered by some artists.
Powered by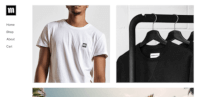 Create your own unique website with customizable templates.