"I Try" is a song co-written and recorded by American musician Macy Gray. It was released in September 27, 1999, outside of United States, and later released in North America in January 25, 2000 (See below) , it was the second single from her debut album, On How Life Is. It is Gray's biggest hit to date. It peaked at number six in the United Kingdom, number five in the United States, and number one in Australia, New Zealand, and Ireland. Due to its success, the song was featured on the 2000 compilation album Now That's What I Call Music! 4

At the 2001 Grammy Awards, "I Try" won Best Female Pop Vocal Performance, and was nominated for Record of the Year and Song of the Year. It remains Gray's biggest hit single in the USA to date, and her only one to reach the Top 40 of the Billboard Hot 100. In 2010, the song was featured in an episode of The Office. It was also featured in the series 2 finale of Mrs. Brown's Boys during which it was sung by Brendan O'Carroll and Pat "Pepsi" Shields.
Powered by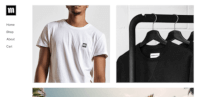 Create your own unique website with customizable templates.