"Again" is a song by American rock musician Lenny Kravitz, being the only new song from his first Greatest Hits album, released in 2000. Written, arranged and produced by himself, "Again" was initially set to be on his sixth studio album, however, Kravitz found out that the song didn't fit the tone of the album, releasing it as the lead-single from the compilation on September 14, 2000 through Virgin Records. The mid-tempo rock ballad finds Kravitz wondering if he will ever see his former lover again and if they will reunite once more.

"Again" received generally favorable reviews from music critics, who called it a magnificent and anthemic pounder. "Again" also won Kravitz a Grammy Award for Best Male Rock Vocal Performance in 2001, a feat he had already achieved twice consecutively, with "Fly Away" and "American Woman". Commercially, the single was successful, reaching the top-ten in seven countries, including the United States, where it reached number four on the Billboard Hot 100, becoming Kravitz's first solo top five hit in nearly nine years, while also topping the Italian charts.
Powered by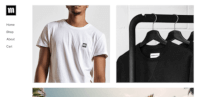 Create your own unique website with customizable templates.