"Crocodile Rock" is a song written by Elton John and Bernie Taupin, and recorded in summer 1972 at the Château d'Hérouville studio in France, where John and his team had previously recorded the Honky Château album. It was released on 27 October 1972 in the UK and 20 November 1972 in the U.S., as a pre-release single from his forthcoming 1973 album Don't Shoot Me I'm Only the Piano Player, and became his first U.S. number-one single, reaching the top spot on 3 February 1973, and stayed there for three weeks.

The song was inspired by John's discovery of leading Australian band Daddy Cool and their hit single "Eagle Rock", which was the most successful Australian single of the early 1970s (with 1,000,000 sold), remaining at No.1 for a record of 10 weeks. John heard the song and the group on his 1972 Australian tour and was greatly impressed by it.
Powered by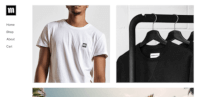 Create your own unique website with customizable templates.