"I Feel Love" is a song by American singer Donna Summer, taken from her 1977 concept album, I Remember Yesterday.

The song constituted the "future" segment of the album, which represented a stylistic progress through time. The title track of the I Remember Yesterday album represented the 1920s, "Love's Unkind" the 1950s, "Back in Love Again" the 1960s and the album concluded with the futuristic "I Feel Love". The song peaked at number six on the Billboard Hot 100 and number nine on the Billboard Hot Soul Chart. Internationally, the song topped the charts in Australia, Austria, Belgium, France, Italy, the Netherlands and the United Kingdom, and peaked within the top ten of the charts in Canada, Germany, New Zealand, Norway, Republic of Ireland, Republic of South Africa, Sweden and Switzerland. It quickly became popular in gay dance clubs and was adopted as a gay anthem. "I Feel Love" is ranked #418 on Rolling Stone magazine's list of The 500 Greatest Songs of All Time. "I Feel Love" was added to the National Recording Registry in 2012.
Powered by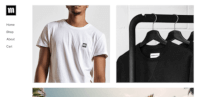 Create your own unique website with customizable templates.