"Never Let Me Down Again" is Depeche Mode's nineteenth UK single, released on 24 August 1987, and the second single for the then upcoming album Music for the Masses. A relatively moderate hit in the UK at number 22, it was a smash in West Germany, where it hit number 2, and a Top 10 success in several other European countries (Sweden, Switzerland, etc.). The cover art features fragments of a Soviet map of Russia and Europe, with different fragments used for the different editions of the single.

There are two music videos for "Never Let Me Down Again". The original version, from Strange uses the "Split Mix", minus the intro and outro, and during the EBM portion, Gahan's pair of dancing shoes are shown walking without anyone wearing them, before someone puts them on and wears them to dance. There is also a shortened one with just the Single version of the song, without the dancing shoes. It appears on The Videos 86>98 and the DVD of The Best of Depeche Mode Volume 1. They are directed by Anton Corbijn.
Powered by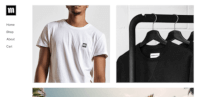 Create your own unique website with customizable templates.