"...Baby One More Time" is a song recorded by American singer Britney Spears for her debut studio album, of the same name (1999). It was written and produced by Max Martin, with additional production from Rami. "...Baby One More Time" was released on September 30, 1998, by Jive Records. After recording and sending a demo tape with an unused song from Toni Braxton, Spears signed a multi-album deal with Jive. "...Baby One More Time" is a teen pop and dance-pop song that refers to a girl who regrets breaking up with her boyfriend. The song received generally favorable reviews from critics, who praised its composition.

"...Baby One More Time" attained global success, reaching number one in every country it charted. It also received numerous certifications around the world, and is one of the best-selling singles of all time, with over 10 million copies sold. An accompanying music video, directed by Nigel Dick, portrays Spears as a student from a Catholic high school, who starts to daydream that she is singing and dancing around the school, while watching her love interest from afar. The music video was later referenced in the music video of "If U Seek Amy" (2008), where Spears's fictional daughter is dressed with a similar schoolgirl outfit while wearing pink ribbons in her hair. In 2010, the music video for "...Baby One More Time" was voted the third most influential video in the history of pop music, in a poll held by Jam!. In 2011, "...Baby One More Time" was voted the best music video of the 90's. It has been featured on all of her greatest hits and other compilation albums.
Powered by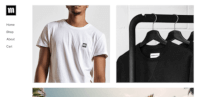 Create your own unique website with customizable templates.