"Crazy" is a song performed by American hard rock band Aerosmith and written by Steven Tyler, Joe Perry, and Desmond Child. It was the final single from Aerosmith's massively successful 1993 album Get a Grip. It was released as a single in 1994 and peaked at #17 on the Billboard Hot 100, #7 on the Mainstream Rock Tracks chart, and #3 in Canada. In the United Kingdom, "Crazy" was released as a Double-A side with "Blind Man", which reached #23.

The video for the song (which was directed by Marty Callner) received heavy rotation on MTV and was one of the most requested videos of 1994. It featured the third appearance of Alicia Silverstone in the band's videos, as well as the career debut of Steven's then-teenaged daughter Liv Tyler. The decision to cast Liv in the video for "Crazy" was based on the video's creators having seen her in a Pantene commercial, with absolutely no knowledge her father was in the band.[citation needed] The video was very film-like and depicted the two as schoolgirls who skip class and run away, driving off in a black Ford Mustang convertible. The two use their good looks to take advantage of a service station clerk, and needing money, enter an amateur pole-dancing competition. The video is noteworthy for its very risque and suggestive sexual scenes, some of which seem to suggest lesbianism in the characters. The video also shows the similarities in stage moves of Steven Tyler and daughter Liv.


Powered by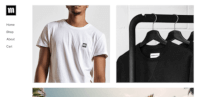 Create your own unique website with customizable templates.