"Gimme! Gimme! Gimme! (A Man After Midnight)" (working title "Been and Gone and Done It") is a song by Swedish band ABBA. It was recorded and released in 1979 with "The King Has Lost His Crown" as the B-side. It appears on ABBA's Greatest Hits Vol. 2 album, as well as their best-selling album, Gold: Greatest Hits.

The single version of this song, which was released in its full length of 4:48 everywhere else in the world, was released in the United States and Canada in an edited format, being just 3:36 in length. This was done by removing the first half of the opening instrumental, the first four of the eight bars of the instrumental bridge between the second and final chorus, and fading the song out early. It is believed the edit was done by Atlantic, ABBA's North American record label, and not Polar, hence the reason why it was available only in the USA and Canada.
Powered by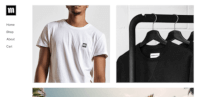 Create your own unique website with customizable templates.