Spice Girls are the best icons of 90's!
---
GIRL POWER! 90's belong to the most famous girl-band of all times! In only 4 years the Spice Girls have sold more than 75 millions of albums all over the world, making them the best-selling female group of all time, one of the best-selling pop groups of all time, and the biggest British pop phenomenon since Beatlemania!


So congratulations to Ginger, Posh, Scary, Sporty and Baby and thanks to all our followers for the big participation! See you on the next poll!


Here's a video with all the biggest hits by Spice Girls:
FINAL RESULTS OF THE POLL:

Spice Girls 1957 votes
Michael Jackson 1618 votes
Bon Jovi 968 votes
Madonna 829 votes
Whitney Houston 446 votes
Mariah Carey 420 votes
Britney Spears 380 votes
Depeche Mode 379 votes
Roxette 247 votes
Celine Dion 227 votes
Queen 190 votes
Nirvana 180 votes
Cher 156 votes
Robbie Williams 150 votes
Christina Aguilera 147 votes
Guns N' Roses 143 votes
Aerosmith 120 votes
Janet Jackson 106 votes
U2 73 votes
Annie Lennox 72 votes
TLC 66 votes
Take That 59 votes
Backstreet Boys 53 votes
Sinéad O' Connor 34 votes
Elton John 23 votes
Bjork 18 votes
Metallica 15 votes
Ace of Base 15 votes
Moby 12 votes
Tina Turner 11 votes
George Michael 11 votes
Alanis Morissette 11 votes
Red Hot Chili Peppers 11 votes
Ricky Martin 9 votes
No Doubt 9 votes
Pet Shop Boys 8 votes
Savage Garden 8 votes
Jennifer Lopez 7 votes
Oasis 6 votes
Radiohead 6 votes
Eric Clapton 6 votes
Bruce Springsteen 6 votes
Cranberries 6 votes
Shania Twain 5 votes
Aqua 5 votes
Bryan Adams 5 votes
Sting 3 votes
REM 3 votes
Phil Collins 3 votes
Lenny Kravitz 2 votes
Enya 1 vote
Seal 1 vote

Powered by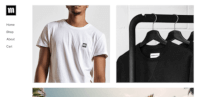 Create your own unique website with customizable templates.