It's Valentine's Day!!!
Listen to these
beautiful romantic songs dedicated to this very special day <3
---
''
Promise baby, you'll love me f
orevermore!"

​''
My gift is my song and this one's for you..."

​''
I want to be just as close as the Holy Ghost is..."

​''
And when melodies are gone, i
n you I hear a song..."

​''
No I never felt this way before..."

​''
For my darling I love you and I always will..."

​''
This thing called love I just can't handle it!"

​''
You're all the things I've got to remember!"

​''
I see your true colors a
nd that's why I love you!"

​''
We belong to you and me..."

​''
It's all brand new, you'll feel it in my kiss..."

​''
God speed your love to me..."

​''You're just too good to be true...''

​''
You know I'm such a fool for you..."

​''
Never wonder where I am
'cause I am always by your side..."

​''
My kind of wonderful, that's what you are
!"

​''
And I mean it from the bottom of my heart!"

​''
Try to set the night on fire!"

​''I'm gonna make you crazy!''

​''
You're my angel c
ome and save me tonight!"


​''In love there is no measure of time...''


"And when I'm sad, you're a clown!"

​''There's no place I'd rather you be than with me...''

​''Let's exchange the experience...''

​''
Love is all you need!"
Powered by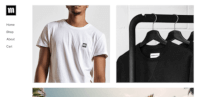 Create your own unique website with customizable templates.